Spade with handle for 6.00mm² Copper
No minimum order
. Top quality Gotham 3µ" Gold plated 6mmØ plated Spades.
They are specially made for Gotham Audio
Retail prices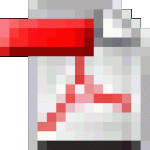 Professionelle vergoldete Stecker.
Sehr gute Lötbarkeit, Bestes Preis/Leistungsverhältnis.

Typ / Beschreibung

Pro Stück
inkl. 7.7 % Mwst.

Bild

GC SPA1RED
GC SPA1BLACK
Gold plated contacts, 8.8mm
Solder and/or clamp mount
gold contact
fits wire up to 6.00 mm²

red SFr. 14.00
black SFr. 14.00
Preisstellung: Terms & Conditions:
Abholpreise in CHF (Schweizer Franken),
Nettopreis
,
per Stück
/Paar/Set, inkl. 7,7 % MwSt., Franko Dietikon (Schweiz). Zuzüglich allfällige Verpackungs & Versandkosten. Preis- und Produkteänderungen bleiben vorbehalten! Konditionen und Mengenrabatte auf Anfrage. Garantie 24 Monate bring-in/take-out exkl. Verschleissteile. Händlerkonditionen auf Anfrage.
Indicated prices are in CHF (Swiss Francs)
. ex works Dietikon Switzerland. Special net prices and terms, dealer and export prices are quoted in short notice.
Please send email to info@gotham.ch
---
Hier finden Sie unsere online Formulare welche Sie ausfüllen können und uns einfach übermitteln können.
Here you can find our online forms which you can fill in and send to us easily.
Pictures:


---
spade
---